Delivery Policy


Cost is dependent on your location and the size of your order. Please be aware that shipping is calculated according to zones defined by our courier partners, which may result in some areas considered as metropolitan areas by other postal services being regarded as regional for shipping purposes. You are always displayed the shipping cost before finalising your purchase.
Please note if you select Authority to Leave we will not be able to offer any further assistance if your order goes missing after the carrier has deemed it to be delivered. The customer wears the risk when choosing this process.
Delivery times are generally within 7 days of order confirmation. Delivery service is not generally available on public holidays or weekends.
Check out our delivery zone, we do not delivery outside of this area
Cut Off areas include Werribee, Melton, Gisborne, Woodend, Sunbury, Lacefield, Kilmore, Broadford, Yea, Healesville, Warburton, Powelltown, Cockatoo, Pakenham, Cranbourne, Mt Eliza and Frankston. If you are unsure please contact me via email. customerservice@bestforpets.net.au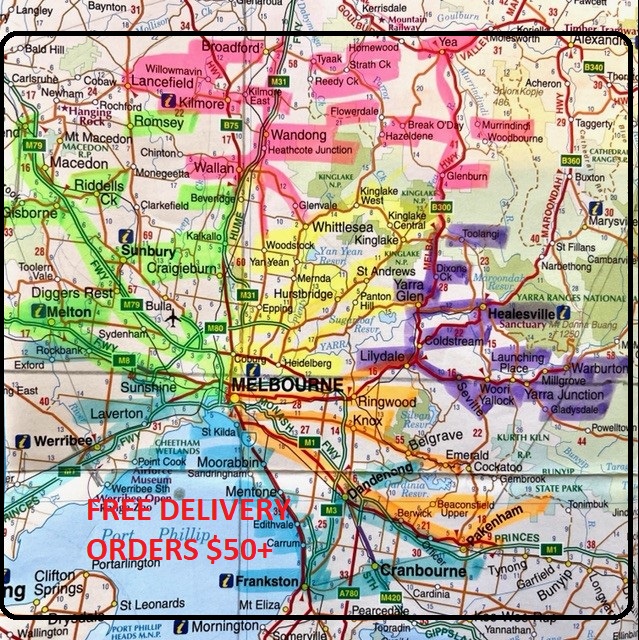 https://www.facebook.com/pg/bestforpets.au/services/?service_id=3690716217609822